Domestic violence services prepare for spike in incidents over holiday period
Extra counsellors deployed as service providers brace for a rise in people seeking to leave abusive relationships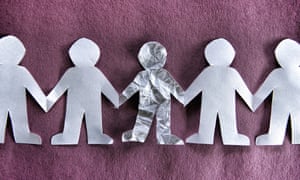 The incidents of family and sexual violence escalate over Christmas and New Year.
"It's the busiest time of the year [for service providers]," Moo Baulch from Domestic Violence New South Wales said. "Domestic violence becomes a lot more visible at this time of the year."
Financial pressures, increased time spent with family and alcohol consumption all play a role in the higher than usual number of cases of domestic violence, Baulch said.
She also notes that disgruntled parents whose access to children is cut off before the holidays become "resentful and angry" at this time of year, making it a dangerous time of year for estranged partners.
"Christmas is a prime time for people who are into power and control to dominate," said Karen Willis, chief executive officer of Rape and Domestic Violence Services Australia. Willis said perpetrators use "psychological warfare" to "undermine and ridicule" the hard work their partners had put into producing the perfect family gathering.
Willis' service receives 50,000 calls for assistance a year, and employs up to 20 additional counsellors over summer to meet demand.
Around-the-clock services like Queensland's Women's House Shelta face increased pressures to take on the overflow from shelters that are closed or full.
"A lot of shelters are closed or have fewer staff over the holiday period," shelter worker Lani, who declined to give her surname, said. "Not all shelters are at full capacity," she said, adding that her service is always open and staffed. "It's business as usual for us."
NSW assistant commissioner Mark Murdoch, who heads up the force's response to domestic violence, says there is a spike in the number of reported cases of family violence from October to March.
"In some parts of the state, response to domestic violence amounts to 40% of everything we do," Murdoch said.
He praised the good work police are doing in the area, saying the force is "becoming a lot more professional" in the way it treats survivors and their families.
Murdoch points to the introduction of domestic violence liaison officers and a more integrated approach to social services as examples of how the NSW police force are working to stamp out the scourge of family violence.
"The whole of government response is getting better year by year," he said.
Police across the country take a zero-tolerance approach to family violence, Murdoch said. "If you commit domestic violence, police will arrest you … and you will be held to account."
Willis has praised the efforts of police during a year of high-profile cases of domestic violence, including Luke Batty's murder and the stabbing deaths of eight Cairns children.
"There's a lot of leadership in the force," Willis said. "It's a million times better than it was. Now services and police work together … we're each half of one whole in terms of response to domestic violence."
Baulch said police have responded compassionately in tough situations. She is heartened by the increase in public awareness of domestic violence. "The more we're able to have a conversation around this, the better," Baulch said.
• Anyone experiencing domestic or family violence can call the 24-hour national support line on 1800 737 7328.
Since you're here…
…we have a small favour to ask. More people are reading the Guardian than ever but far fewer are paying for it. And advertising revenues across the media are falling fast. So you can see why we need to ask for your help. The Guardian's independent, investigative journalism takes a lot of time, money and hard work to produce. But we do it because we believe our perspective matters – because it might well be your perspective, too.
If everyone who reads our reporting, who likes it, helps to pay for it our future would be much more secure.